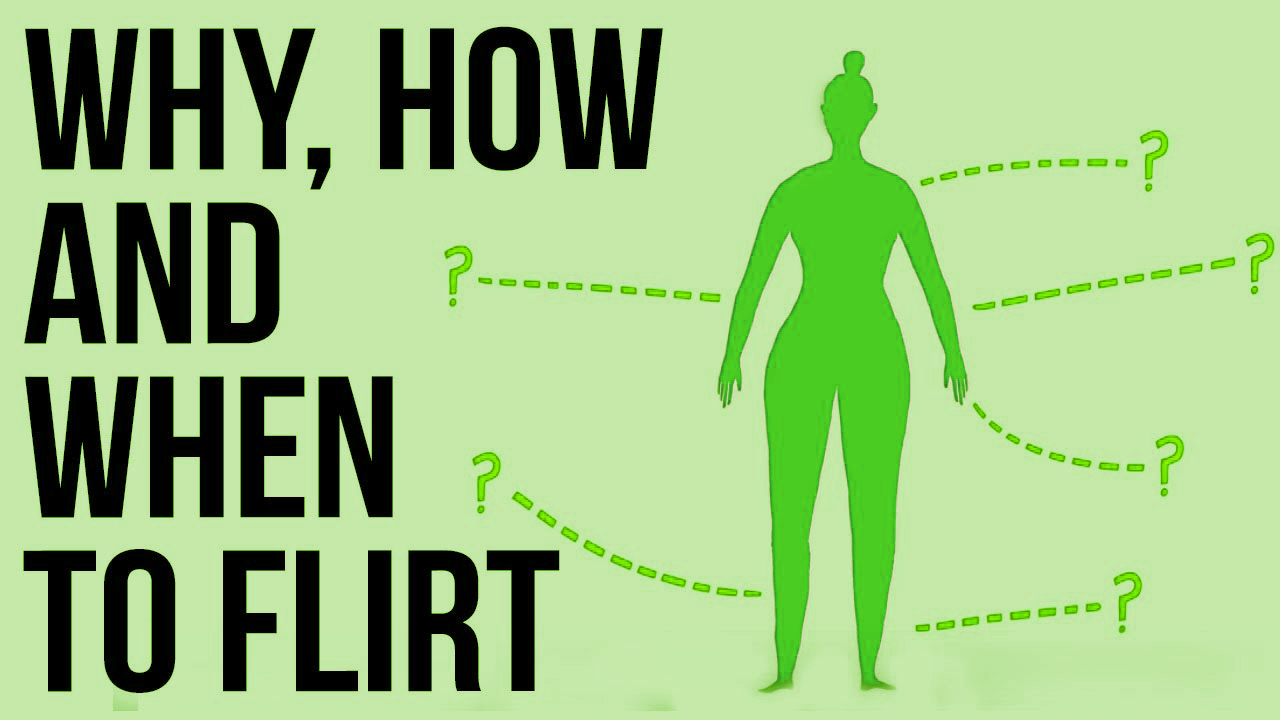 The lost art of flirting
In the past weeks, no years one after another scandal about sexual abuse came out in the open, where the pattern was very clear: one person being far more powerful than the other, who didn't speak up until even decades later, about the abuse out of respect or fear.

Yet, despite all the outrage over sexual intimidation, we almost seem to forget about desirable intimacies and the sheer fun of flirting. 
Fortunately, in Europe flirting is still considered to be an innocent game , but in the USA male students have started to stop approaching female students for fear of being accused of sexual intimidation. 

In a time, when non-verbal communication is diminishing and both sexes seem to be fighting each other, it made sense to focus on a more pleasant aspect of communication: the flirt. All over the world, both men and women seem to forget how to flirt. In a rapidly changing society, where most communication happens over a smart phone, people literally have less "eye" contact and forget the (mostly) non-verbal language of flirting. 

That is why we need a course in flirting, Flirting 101 so to say. Fortunately I didn't need to write it myself, there is one already on the internet. Not a nonsensical girly guide, but one based on real scientific facts. 
We can't share the entire content here, so I will limit myself to sharing the introduction and adding an explanation as to why we don't always recognize flirting behaviour or think someone is flirting when they aren't but were just paying you (or your loved one) a compliment.
Why do we flirt?
Flirting is much more than just a bit of fun: it is a universal and essential aspect of human interaction. Anthropological research shows that flirting is to be found, in some form, in all cultures and societies around the world.
Flirting is a basic instinct, part of human nature. This is not surprising: if we did not initiate contact and express interest in members of the opposite sex, we would not progress to reproduction, and the human species would become extinct.
According to some evolutionary psychologists, flirting may even be the foundation of civilisation as we know it. They argue that the large human brain – our superior intelligence, complex language, everything that distinguishes us from animals – is the equivalent of the peacock's tail: a courtship device evolved to attract and retain sexual partners. Our achievements in everything from art to rocket science may be merely a side-effect of the essential ability to charm.
If flirting is instinctive, why do we need help?
Like every other human activity, flirting is governed by a complex set of unwritten laws of etiquette. These rules dictate where, when, with whom and in what manner we flirt. We generally obey these unofficial laws instinctively, without being conscious of doing so.
We only become aware of the rules when someone commits a breach of this etiquette – by flirting with the wrong person, perhaps, or at an inappropriate time or place. Chatting up a widow at her husband's funeral, for example, would at the very least incur disapproval, if not serious distress or anger.
This is a very obvious example, but the more complex and subtle aspects of flirting etiquette can be confusing – and most of us have made a few embarrassing mistakes. Research shows that men find it particularly difficult to interpret the more subtle cues in women's body-language, and tend to mistake friendliness for sexual interest.
Another problem is that in some rather Puritanical cultures, such as Britain and North America, flirting has acquired a bad name. Some of us have become so worried about causing offence or sending the wrong signals that we are in danger of losing our natural talent for playful, harmless flirtation.
Psychologists and social scientists have spent many years studying every detail of social intercourse between men and women. Until now, their fascinating findings have been buried in obscure academic journals and heavy tomes full of jargon and footnotes. This Guide is the first to reveal this important information to a popular audience, providing expert advice on where to flirt, who to flirt with and how to do it.
How to spot a flirt
We are surprisingly bad at recognizing flirtation. Sometimes flirting is completely obvious, but often it's more indirect and tentative. How accurately can you decipher flirting from non-flirting? Are you likely to misinterpret attempts just to be friendly as flirting? ("He's always flirting with me!" "Um, no he's not.") Or are you the kind of person who thinks real attempts at flirtation are just basic conversation? ("No one flirts with me." "I'm trying to flirt with you right now." "That's sweet, but seriously, no one flirts with me").
Flirting is more complicated than you might first think.
By definition, flirting is communicating in a way that signals attraction. Here's the thing, though: Most people aren't eager to experience direct rejection, so if they want to communicate interest, they might use indirect flirting strategies, strategies that resemble other, non-flirting conversation (teasing, joking, being friendly).
In a study, researchers brought strangers into the lab, had them talk to each other for 10 or so minutes in a "first impressions" task, then (in private) asked them questions about the interaction.
How accurately do people decipher flirting and non-flirting?
Physical attraction is part of the equation. The more physically attracted individuals are to strangers, the more they are apt to flirt (as you might expect). Being physically attracted to someone, however, has no relation to perception of flirting: Just because you think someone's cute doesn't mean you'll automatically interpret neutral comments as flirtation.
Men and women are both bad at detecting flirting. When chatting with a stranger, research suggests most people actually don't know flirting when they see it. In this study, women were only 18% accurate in recognizing men's flirting as flirting , while men were twice as likely with a 36% accuracy rate to recognize women's flirting as flirting. Most of the time, flirts just aren't perceived as flirting.
People recognize non-flirting more accurately than flirting. In this study, both sexes performed equally and were accurate 83% (women) - 84% (men) in seeing non-flirting as non-flirting. Both sexes are much better at recognizing the absence of flirting than recognizing real flirting.
Overall, these are rather disappointing results. With so many people mistaking real flirting for neutral conversation, a lot of people might be missing out on romance. At the same time, though, people tend not to overestimate flirting, which could be socially useful. After all, the consequences of misinterpreting casual chatter for flirtation could be serious.
So what clues can help you know if someone is really flirting?
Look for non-verbal signals. Body language can speak volumes. Research suggests that people observe certain behaviors that together can communicate romantic interest. In certain contexts, smiling, leaning forward and touching someone, and making eye contact can suggest romantic interest.
Listen for verbal flirting. When overt references are made about being single and using mild sexual innuendos as signs of interest.
Consider the context. Evidence suggests that flirting is more apt to occur in places that have the following features: sociability (people can easily talk to one another); alcohol (the classic social lubricant); and common interests (it's a gathering place for like-minded individuals).
Flirting styles predict flirting behavior. Not everyone flirts the same way, so if you know a person's style, you can use setting cues to help figure out if they're flirting.
Traditional flirts, who tend to be introverted, are cautious and polite when flirting at a party, bar, or educational setting. They are not the folks chatting it up at the supermarket.
Physical flirts, who use a lot of body language, like to playfully flirt across many contexts.
Playful flirts are less polite than physical flirts and tend to be highly extroverted, throwing caution to the wind when flirting. They are not so sincere in their flirting when the context doesn't match the goal (supermarkets) but are sincere when speed-dating.
Finally, the sincere flirt and the polite flirt both prefer to be introduced to someone, as opposed to initiating contact themselves, and are cautious in their approach.
If you are interested in the guide either go to the appropriate website, where you can 
download
it for free!