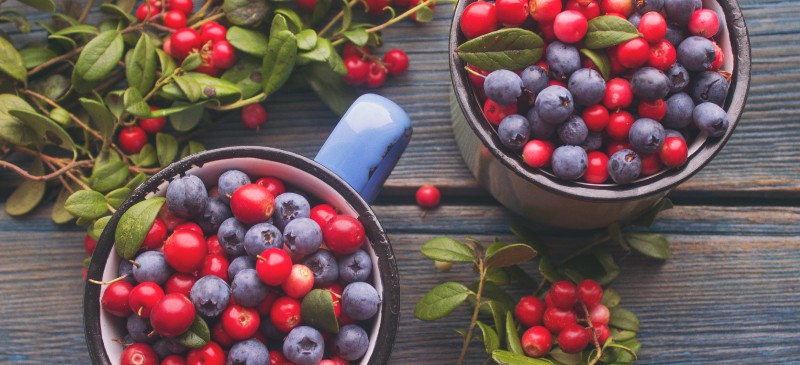 Leptin, leptin resistance and SIRT1
After demand for resveratrol and pterostilbene went up considerably, due to a remark on tv by a doctor about its' effect on leptin and cardiovascular function, we got a lot of requests to explain how leptin works. 
Currently, a major topic in the field of obesity research is the link between obesity and the hormone leptin. Some evidence suggests that obese-prone individuals don't respond to increasing leptin levels in the same way that non-obese-prone individuals do, which is the reason obesity is now being associated with possible "leptin resistance." Scientists first discovered leptin in 1994, after years of research focused on hormones that affect body weight and calorie intake. While initially researchers believed the discovery could be used to create powerful weight loss supplements, this has never happened.
How does leptin function in the body and where does the hormone come from? Leptin interacts with areas of the brain that control hunger and eating behavior. The nickname "the starvation hormone" has been given to leptin because levels tend to plummet when someone restricts their calorie intake too much, exercises more and loses body fat. These are all factors involved in what's called "starvation mode."
Meanwhile, ghrelin is called a "hunger hormone" that increases your desire to eat.
At your ideal "set point weight," fat cells produce a given amount of leptin, which maintains the internal energy balance needed for necessary cellular function and proper weight management. In most healthy adults, changes in body weight will trigger changes in leptin, causing appetite to either increase when body fat falls or decrease when body fat rises — although in some susceptible individuals this energy-balance system seems to malfunction.
There's still a lot to learn about how leptin resistance or decreased sensitivity to leptin's signals develops, and what can be done to prevent or reverse it. Many experts believe that eating a highly processed diet — especially while also leading a stressful and mostly sedentary lifestyle — is the perfect storm for developing leptin resistance.
Even if someone is genetically susceptible to weight gain or obesity, there's still a lot they can do to help prevent this from happening, especially eating a nutrient-dense diet, getting enough exercise and taking steps to manage stress.
What is the leptin hormone?
The definition of leptin is "a peptide hormone that is produced by fat cells that plays a role in body weight regulation by acting on the hypothalamus to suppress appetite and burn fat stored in adipose tissue."
Leptin is known as the starvation hormone or "satiety hormone" because it notifies your brain if you have eaten enough and your energy levels are sufficient, or if your energy intake needs to increase. A number of factors can influence leptin and ghrelin levels, including:
calorie intake
meal timing
sleep/wake schedule and sleep duration (both linked to your circadian rhythmn)
light exposure
exercise
stress
The main regulator of leptin production is body fat. Levels fluctuate depending on your current weight, especially your percentage of body fat. Leptin is produced mainly by fat cells, which is why levels of leptin usually increase when someone gains more body fat, and decrease when someone loses weight. Leptin also plays an important role in the regulation of the reproductive system, thyroid gland, adrenal glands and growth hormone production.
Leptin does its job by binding to and activating receptors in the brain. When leptin levels go up your hunger should decrease, while at the same time you start consciously and unconsciously increasing energy expenditure. This feedback system helps most people to prevent too much weight gain.
How is leptin different than ghrelin?
Leptin and ghrelin are two of the many hormones that help to regulate your metabolism, appetite and body weight. While leptin is considered the main"satiety hormone" because it helps control your appetite, ghrelin is considered the main "hunger hormone" because it increases your desire to eat.
When levels of ghrelin and leptin are disrupted, your ability to eat when you are truly hungry and stop when you are full can become severely compromised, leading to changes in body weight and other related consequences. Even though these two hormones have opposite effects, working together in a checks-and-balances type of way, diet and lifestyle changes that help to regulate leptin are also helpful for controlling ghrelin.
Leptin resistance and obesity
What do studies suggest is the relationship between obesity and leptin?
Weight gain typically causes blood leptin levels to increase, and weight loss typically results in decreased levels. But this is not the case with leptin resistance, which may contribute to a vicious cycle of weight gain. Someone who is resistant to leptin is not sensitive enough to the hormone's signals. Being leptin resistant can mean that someone requires more food than necessary to feel "full" or satiated, due to the brain not receiving the message that enough food (calories) has already been eaten.
Although it's still not exactly clear how, experts believe that obesity alters multiple cellular processes that interfere with normal leptin signaling.
Leptin resistance itself might not directly cause obesity, but it may contribute to cellular changes that make weight gain more likely when combined with genetic and environmental factors.
For example, certain gene mutations seem to cause a greater desire for energy-dense foods such as highly processed, junk foods that can promote obesity. Obesity may then contribute to chronic low-level inflammation, insulin resistance and other health problems that make weight loss more difficult. This is because inflammation and its consequences decreases leptin sensitivity in the part of the brain called the hypothalamus.
Role of supplements in dieting : resveratrol is king!
There are a lot of great anti-aging and metabolism boosting nutrients: acetyl-l-carnitine, alpha lipoic acid, caffein, carnosine, CLA, DHA, grape seed extracts, pantethine – the list goes on and on. In fact, most nutrients help cells function better and thus live longer. So, why is resveratrol vying for the position as King of the anti-aging nutrients – with a potent fat-burning twist thrown in for good measure?
Part of the way resveratrol works is by activating a powerful metabolic fat-burning and anti-aging gene called SIRT1.
Interest in resveratrol research took off when it was identified as a component in red wine that may be partly responsible for the "French Paradox," the ability to eat a higher fat diet with less heart disease than Americans. Research shows that resveratrol helps your liver metabolize fat and helps break down stored fat.
Resveratrol is produced in grapes and blueberries to protect themselves from bacterial and fungal infection as well as UV radiation.
Resveratrol is a different compound than the flavonoid proanthocyanidins of grape seed extracts, which also contribute to the notion of the French Paradox. Blueberries, by comparison, also contain flavonoids and a different stilbenoid called pterostilbene.
Significant research has shown that pterostilbene has a powerful ability to influence the metabolism of cholesterol and the synthesis of triglycerides by improving metabolism within cells, as well as providing brain-protecting anti-aging properties.
Doses will range from a basic protective dose of a few milligrams (like a bottle of red wine), up to 100 mg per serving or more (a therapeutic dose).
The fat-burning and anti-aging properties of resveratrol
SIRT1 first drew attention as the primary gene signal involved with the longevity benefits of calorie restriction.
A very simple explanation is that when you are in a food scarcity situation, SIRT1 is activated so as to help break down your stored fat to use as fuel as well as to boost up your energy so that you have enough energy to hunt for new food. SIRT1 is part of a famine-related survival system.
By restricting calorie intake SIRT1 is naturally activated, which goes along with a noticeably extended lifespan, better fat and cholesterol metabolism, more efficient immune function, and better cardiovascular health.
In the case of someone consuming too much food, their extra pounds of fat crank out inflammatory messengers in turn stimulating the liver to make the inflammatory CRP (C-Reactive Protein).
This combination of inflammation induces significant free radical damage in the circulatory system and all around the body.
Fat also gets deposited at the cell walls of arteries, in turn generating more inflammation to the inside of arteries and deactivating friendly nitric oxide production. This makes blood pressure go up and blood not flow well and further induces free radical production in arteries that damages LDL cholesterol, promoting the formation of plaque.
In this scenario leptin levels are also high (because of leptin resistance), which lowers another fat-derived hormone called adiponectin, in turn causing a bad mood and insulin resistance that leads to type II diabetes.
Human beings do not have the genes to deal with the abuse of eating too much food, as during evolution this was never the problem.
Rather, a scarcity of food was the primary issue that constantly threatened the survival of the human race – and so it is that we have a lot of mechanisms built in to help deal with starvation.
The ability to survive famine is controlled by leptin. During famine leptin levels have gone low as your fat mass that secretes leptin in the first place has been reduced in size to use the stored fat for energy, which is how your subconscious brain knows a famine is occurring. In response to this low-leptin famine issue, your liver turns on the production of SIRT1. This helps your liver know to break down fat to use as fuel, not store calories as fat, as well as to boost physical energy to be able to hunt or gather new food.
Low levels of leptin from true starvation are able to trigger SIRT1 activation in your liver based on messages received from SIRT1 signaling systems in your brain. High levels of leptin in your blood (obesity-related leptin resistance) turn SIRT1 off as they would be signaling your liver that famine is over or not happening.
As you begin to diet and drop your first 5-10 kg, you will clear high leptin from your blood, which is always reflected by your cravings going away. For a while your body is set to burn more calories based on your pre-dieting metabolic set point. The problem for many people is that you hit a plateau after a month or so of dieting that is too far from your goal weight.
If you eat less you can't function. Your head is heavy, you are irritable, your sleep gets disturbed, your immune system goes on the blink, and you are much more likely to get sick.
If you exercise more you must eat more or you will be completely exhausted and feel even worse. If you get stressed, unlike the stress-free monkeys practicing calorie restriction, you are in real trouble and likely to eat the house down.
Yes, you are practicing calorie restriction – how on earth is this state of feeling going to help you live longer? Well, it's not!
You start generating inflammation the longer you are in this condition. The inflammation is no longer coming from your extra pounds of fat. It is coming from the trauma of the diet combined with stressors in your life.
Under these circumstances you are much more likely to break down muscle, a key sign of inappropriate weight loss.
If you start eating more food you will feel much better. Unfortunately, you messed with leptin in the wrong way.
Leptin now turns off SIRT1 and goes into a famine-recovery mode. It commands that a large portion of the calories you are now eating go back to fat storage. Most people find themselves rapidly gaining weight on formerly normal amounts of food.
Once the yo-yo routine comes to a halt you are likely to find yourself 2-5 kg heavier than when you first started, as an insurance policy in case you attempt another dieting stunt in the future.
Enter resveratrol. Resveratrol is an ideal nutrient to enhance weight loss and maintain energy once you have gotten past the initial phase of 5-10 kg of weight loss, especially if you are getting stuck at a plateau.
Resveratrol will help turn on the SIRT1 gene, which will promote fat-burning in the presence of lower calorie intake. This is a terrific use of this nutrient. How do you know its working? You have energy to exercise, you feel good, and your weight is trending downward while you are happy eating less food. This either is or isn't happening, thus it isn't very hard to figure out if resveratrol helps you.
One of the real values of this nutrient in the weight management context is helping you to not slide into an inflammatory anorexic-like metabolic problem as you try to lose weight. It is also a tool to help you break through weight loss plateaus should they occur. Resveratrol will work best when you are eating less food and have already cleared surplus leptin out of your blood through initial dieting efforts.
Research indicates that resveratrol will still help you out even if you aren't dieting or you don't need to lose weight. After all, the French had resveratrol in their diet when they were mostly thin. However, while the French were eating a higher saturated fat diet they were not overeating, their food was fresh and mostly organic, and they did not snack. The effects of resveratrol will be easily overloaded by overeating.
Even the French Paradox has been doomed by an epidemic of leptin-disrupting snacking and junk food consumption.
Having a large waistline is clearly linked to premature death, a risk that goes up in direct proportion to your waistline's rate of expansion. Anything safe and natural that can help you get it back to optimal and keep it that way qualifies as life extending.
Cardiovascular and other benefits of resveratrol
Simply losing weight healthfully will improve your cardiovascular health. If resveratrol is able to help you in this endeavor, regardless of any other cardiovascular help it provides, then it is a success as a cardio-friendly nutrient.
There is plenty of animal and cell science to predict that resveratrol assists the healthy structure and function of your cardiovascular system in multiple ways. It has been found to reduce the stickiness or adherence of immune cells to the walls of arteries, boost friendly nitric oxide levels that relax arteries and improve blood flow, help keep platelets from sticking together, and reduce circulatory inflammation.
One of the first human resveratrol studies shows that resveratrol improved heart function.
Resveratrol, like grape seed extract, operates in part as a protector of human body structure. This is clearly related to its anti-oxidant and anti-inflammatory properties, which include regulation of the primary inflammatory gene switch. New animal and cell studies shows it helps bone health, helps coordination, protects joints, protects the liver, protects the pancreas, and helps regulate cell health.
This is a rather impressive array of science-backed support for any one nutrient. Maybe the anti-aging promise is real.
Common doses of resveratrol that show benefit and safety in animal studies range from 2.5 mg – to 10 mg per kilogram. This translates to an approximate dose range of 175-700 mg per day for a 70kg adult. For pterostilbene, a lower dose is adequate.
How to make leptin work for you?
How do you increase (or decrease) your leptin levels? Keep in mind that your leptin levels are not the only factor that controls your body weight; other influencers include your: overall diet, genetics, age, gender, level of activity, medical history and gut health.
However, research suggests that the dietary choices, habits and lifestyle changes described below can help to regulate levels of leptin and allow you to more easily maintain a healthy body weight:
a. follow a Leptin Diet
Is there such a thing as "high leptin foods"? Foods that are very satiating (the kinds that make you feel full) can be considered the best types for improving leptin sensitivity.
Two hot topics regarding obesity and leptin resistance are 1) food palatability and 2) food reward.
Food palatability refers to the taste and feel provided by various foods and drinks, while food reward refers to the pleasure and momentary value of a food at the time that it's being consumed.
Both food palatability and food reward have a major impact on neural pathways that control calorie intake.
The rewarding aspects of food, how palatable and preferred they are, are controlled by circuitry central nervous system (CNS) pathways that also control leptin and ghrelin. When a food is calorie-dense and highly processed, it causes chemical changes in the brain that increase the desire to eat.
This is why eating whole foods and an unprocessed diet is considered to be so important for appetite regulation.
These foods can help to make you feel fuller and more satisfied after eating and between meals, reducing the chances that you'll overeat:
- high fiber/high volume foods (especially all types of fresh and cooked vegetables)
— Low-density foods (high in volume, water and fiber) are those that provide the highest nutritional bang for your buck, since they provide lots of nutrients but have the lowest amount of calories.
Examples are veggies, fresh fruit, salads, broth-based soups, beans, legumes and whole grains. Many of these are high-fiber foods that help control hunger, prevent overeating and increase mealtime satisfaction.
High-protein foods — Since protein helps control hunger and retain lean muscle mass, increasing your protein intake can help you eat less overall and keep your metabolism up. Include protein with every meal, like yogurt, grass-fed beef, wild fish, egg, pasture-raised poultry, legumes and beans.
Healthy fats — Fats are more calorie-dense, but they are necessary for nutrient absorption, making meals taste good and for controlling hunger hormones. A meal without any fat is unlikely to taste very appealing or to keep you full for very long. Try to include at least a small serving of healthy fat with every meal, such as coconut or olive oil, avocado, nuts, seeds or fat found naturally in animal products like dairy, beef or eggs.
b. Alternate Day calorie cycling & Intermittent Fasting (or time-restricted feeding)
Various forms of intermittent fasting, including alternate day cycling and time-restricted eating, have been associated with improvements in leptin sensitivity and help with fat loss. Experts believe that fasting may help to control local inflammation in the area of the brain that controls energy intake and expenditure, which contributes to a sustained energy balance and protection against obesity.
One study found evidence that intermittent fasting combined with resistance training could improve health-related biomarkers, decrease fat mass and maintain muscle mass in mostly healthy male participants. After eight weeks of time-restricted feeding (16 hours fasting per day with an eight-hour feeding window), participants experienced a decrease in fat mass, while fat-free mass (measured as muscle area of the arm and thigh) was unchanged.
Testosterone, insulin-like growth factor and leptin levels decreased significantly in those who were practicing time-restricted feeding, but there was no negative effect on energy expenditure. Considering that a decrease in leptin levels is usually thought to decrease someone's metabolic rate, this is a very promising finding. The researchers also found that the participants' thyroid-stimulating hormone, total cholesterol, high-density lipoprotein, low-density lipoprotein and triglycerides mostly remained unchanged.
c. Eat mindfully to reach satiety
How, when, where and with whom you eat can all influence how much you eat and how satisfied you feel afterwards. Here are tips that can help you eat more mindfully, feel more satisfied (full and content) after eating for at least several hours, and help you to avoid overindulging:
don't eat while distracted or multi-tasking.
slow down, chewing your food thoroughly.
pace your meals out if this keeps you on track, so you're eating something every 3–4 hours rather than only 1–2 times per day.
fill half your plate with high-volume veggies or fruit so you feel like you're eating more.
cook more at home, then sit down to enjoy your meals peacefully.
don't drink your calories; try to stick with plain water, tea or black coffee.
start your meal with a broth-based soup or a salad in order to ease hunger before the main course.
remove tempting junk foods from your environment as much as possible, especially at home or in your office.
d. Get regular exercise
Exercise is one of the best ways to build lean muscle mass, improve your metabolism and increase leptin sensitivity (similarly to how it improves insulin sensitivity). As your physical activity level goes up, so does your metabolic rate and ability to regulate leptin. Even in people who seem to have a genetic predisposition to weight gain, exercise can still be highly protective.
While exercise has many metabolic benefits, be aware that too much exercise will lower leptin levels and usually increase appetite. Some studies have found that long duration exercise (ranging from one to multiple hours) will interrupt leptin production and secretion. Exercise needs to be balanced with rest and recovery, because depending on the person, over-training can lead to many problems associated with metabolic damage and low leptin, such as infertility, hypothyroidism, sexual dysfunction and irregular periods.
e. Rest & manage stress to reduce emotional eating
Even when someone has required their nutritional and calorie needs, they are still prone to overeating and weight gain if they are chronically stressed. Studies have found associations between high stress levels, including high cortisol levels or symptoms tied to depression or anxiety, and increased weight gain.
To keep stress hormones like cortisol in check and prevent inflammation related to chronic stress, be sure to get enough sleep at night, and also to carve out periods in the day when you can rest your mind and relax.
Do at least one thing (or more) that relaxes you each day, such as exercising, meditating, praying, stretching or doing yoga, taking a bath with essential oils, reading, journaling or doing something social.
6. Consider having a weekly or bi-weekly "Cheat Day"
When you're in a calorie deficit, exercising often and losing weight, your leptin levels decrease. This reduction in leptin levels can make it difficult to keep losing weight, even if you're still eating less. That's because it causes your metabolism to slow down, so you require even less calories to just maintain the same weight.
A cheat day is a once weekly, or sometimes once bi-weekly, day when you typically consume much more calories (especially carbs) than you normally eat. Cheat days are meant to be used as a helpful tool when you normally follow a very healthy diet. They work by increasing your calorie intake temporarily, which "tricks" your body into thinking it's being overfed, causing an increase in your leptin levels.
Several small studies have found positive results from cheat days/temporary overeating, including increases in metabolic rate and help with long-term dieting. Because cheat days help to keep your metabolism up, they may also help with weight loss long-term, even if they lead to temporary gains or stalls in the short-term.
Summary on leptin
Leptin is a peptide hormone that is produced by fat cells that plays a role in body weight regulation. It does this by acting on the hypothalamus (a region in the brain that controls homeostasis) to suppress appetite and burn fat stored in adipose tissue (body fat).
When levels of ghrelin (the main "hunger hormone") and leptin are disrupted, your ability to eat when you are truly hungry and stop when you are full can become severely compromised, which sometimes leads to obesity.
Ways to prevent leptin resistance and make leptin work in your favor include: eating a nutrient-dense diet (very little highly proceseed foods), getting enough exercise, tracking your progress, setting up a healthy food environment, eating mindfully, and taking steps to manage stress.