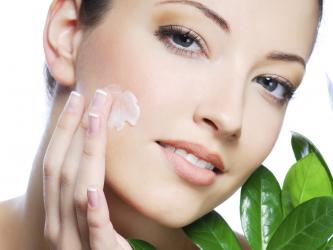 Dry, drier, driest
Now autumn finally arrived, some of us will notice the skin gets drier and drier. In a mild case of extreme dryness, we will notice flaky and a reddened skin. In a more severe case, you will get chapped skin due to the cracked upper layer, which can be especially painful at the heels.
What causes skin to dry out so much? In autumn, wind velocity often increases, which causes skin to lose moisture rapidly. A dry skin will also get dry sooner, when there's not enough tallow left on the skin.
What can you do to prevent having a too dry skin? Make sure your home doesn't become too dry due to central heating and put a little water container on each heater.
Don't shower too long nor too hot: hot water will remove most tallow and have more moisture evaporate from your skin.
Don't scrub too hard with a towel or glove, but moisturize your skin with oil-based body lotion.
When your skin is hypersensitive, use shower gels without added perfume and without sodium lauryl sulphate (SLS) as the main ingredient. While this ingredient is related to the beneficial lauric acid from coconut oil, the sulphate turns it into an irritating substance for the skin.
Giving yourself a scrub to remove dead skin cells can make you feel great, but don't do it too often and use mild scrubbing salts.
When you are bothered by dry and flaky skin once in a while, try this home remedy: put a few handfuls of oatmeal in a wash cloth, let it steep in water and gently rub your skin with it.
What can co-Q10 do for your skin? Co-Q10 can be helpful as in most people over 40, levels of co-Q10 in the skin are below optimum, resulting in lesser ability to produce collagen, elastin and other important skin molecules. Besides, co-Q10-depleted skin may be more prone to the damage by free radicals, which are particularly abundant in the skin since it is exposed to the sun and environmental pollution. Thus, co-Q10 may boost skin repair and regeneration and reduce free radical damage.
Except following up the advice above, you may also look into having excess calcium deposits on your skin as a result of a vitamin K-deficiency.
Calcium in your diet or supplement doesn't always end up in your bones, but may also be deposited at the wrong place like your arteries and on your skin.
Read up on this topic in this article