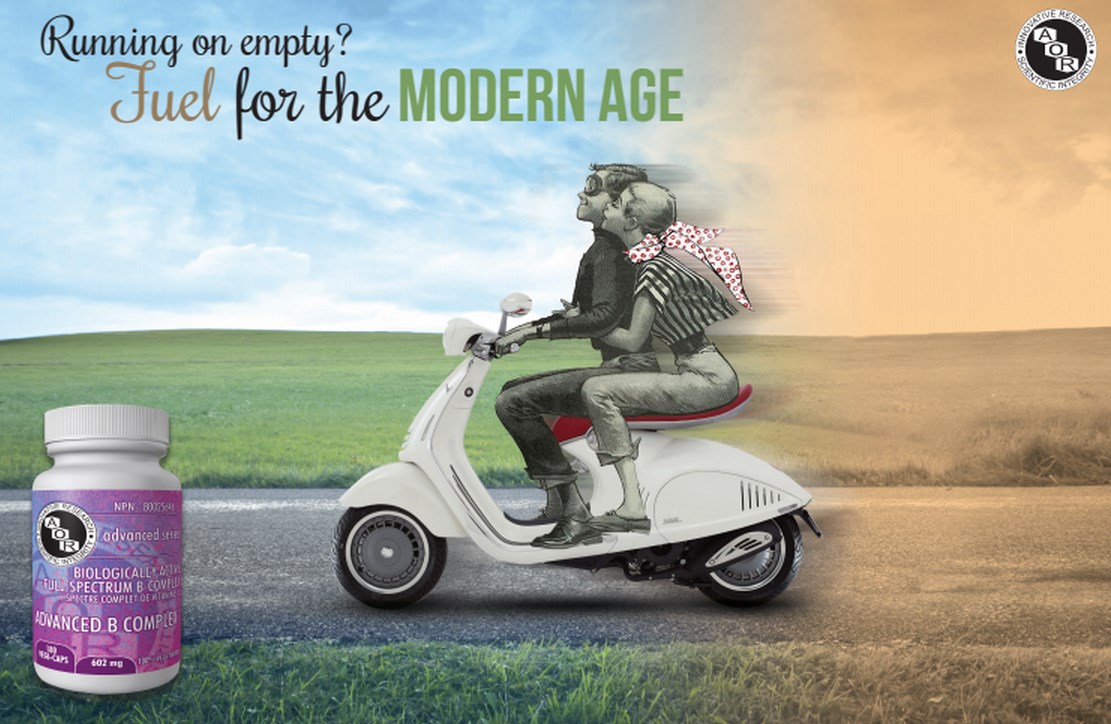 About Advanced Orthomolecular Research
Advanced Orthomolecular Research was founded in 1991 in response to a supplement industry that capitalized on market trends, did not evolve with the science, and was full of products using low quality forms and small doses to appease the pocketbook at the expense of effectiveness. Since then, AOR has become a leader in innovation and scientific integrity in Canada and around the world, providing you with science-backed supplements that work.

The scientific integrity upheld by AOR also denotes a social and environmental responsibility that is not often considered in the natural health product industry. By relying on solid science rather than following popular market trends and hype, natural resources are preserved and consumers are not deceived.
Examples of trends that have threatened species and ecosystems include coral calcium and shark cartilage. The latest trend that could have a potentially devastating effect on our economy and food supply is whole food supplements. The bottom line is that if AOR is not following a popular supplement trend, you can be assured there is a good reason why.

Every ingredient is third party-tested to ensure purity, safety and effectiveness. Each formula is meticulously reviewed and checked to ensure quality from start to finish, with frequent
testing at the raw material (like the original herb) and finished product stages as well as frequent in-process tests to ensure products are delivering exactly what they should. AOR's self-imposed tolerance limits and standards are higher than any government-imposed standards or industry norms because AOR believes its customers deserve only the best.

AOR is continually implementing new testing strategies to have increased quality control over each step of the process, which benefits the customer in the end. Investing in these specialized technologies and processes contributes to the high standards that can be expected from AOR products, and it is part of what makes AOR a leader in the industry.

AOR is interested in making the most effective, highest quality products available. It takes passion, skill and time to break through barriers that stop certain ingredients from reaching their full potential. The team at AOR is dedicated to researching diverse dosage forms and delivery technologies to make supplements as effective as possible. This is why AOR supplements are created with a concentrated and effective potency that offers the best value, and whenever possible they are delivered in the most convenient capsule count.
 
AOR doesn't only continuously examine current research, AOR also helps to make the research happen. In AOR's labs, new technologies are continually being experimented with to continue providing you with the most advanced products available. Outside of AOR's labs, AOR collaborates with researchers in universities around the world by providing their studies with ingredients, funding, academic support and hope. All of this helps give natural ingredients the kind of scientific merit they deserve, and it forces the evolution, integrity and responsibility of the supplement industry.

Educating consumers is of the utmost importance to us at AOR. AOR is committed to helping consumers understand what makes quality research and effective supplements. AOR strives to empower the customer to discern between truth and unfounded claims and high quality versus low quality because AOR believes that educated consumers can influence the industry to provide better products.

AOR offers its customers a unique and truly orthomolecular approach to personalized nutrition, meaning that you can choose a formulation that best suits your individual needs at the time it is required. AOR understands that because each person's body chemistry is unique, the same dose or ingredient may not work for everyone. This is why AOR offers such an array of similar and different formulas for the same health concerns.

AOR's mission is to provide unrivalled innovation and unmatched quality in natural health products to its customers. AOR is committed to researching the best that science and nature have to offer. By delivering the 'right amount of the right ingredients to the right place at the right time,' AOR offers a unique and truly orthomolecular approach to personalized nutrition for the future.
A few of the supplements in which AOR pioneered
In 1999, AOR introduced the world's first pure R-alpha lipoic acid based on the most current research. Unlike most conventional alpha-lipoic acid supplements, AOR's 95% pure R-alpha lipoic acid delivers the most effective form of this valuable antioxidant without the negative actions of S(-) lipoic acid.
R-alpha lipoic acid is a powerful, natural and well-rounded antioxidant with many actions such as repairing nerves, balancing blood sugar, protecting the brain and increasing energy formation in the mitochondria. Regular doses of lipoic acid are recommended for maintaining overall general health while high doses of R-alpha lipoic acid are recommended for the management of high blood sugar, diabetic neuropathy and weight.
In 2002, AOR introduced the world's first supplemental strontium citrate for those with osteoporosis, osteopenia, post-menopausal women and those at an increased risk of bone fractures. While supplements like calcium, vitamin D and vitamin K maintain bone health, and conventional bone drugs reduce bone degradation, strontium actually helps rebuild bone.
In 2011 Longvida® curcumin was introduced to Canada exclusively by AOR. Curcumin Active is clinically proven to deliver several health benefits as a result of its high bioavailability.
Unlike regular curcumin that is easily broken down by stomach acids, Curcumin Fast Relief particles are resistant to acid breakdown. Even more important is the fact that the curcumin that is packaged in particles, is absorbed very rapidly. This means that they deliver all of the health benefits of curcumin, including pain relief, reduced inflammation, antioxidant properties and other effects much faster than any other curcumin product.
And finally in 2016, AOR was the first to revolutionize digestive health with xylo-oligosaccharide XOS.
Xylo-oligosaccharide (XOS) is a prebiotic fibre that promotes the growth of beneficial bacteria in the gut. Many different prebiotic fibres exist on the market, however XOS is different. All other prebiotics promote the growth of all bacteria in the gut: good and bad, but XOS selectively promotes the growth of only beneficial microflora, namely the Bifidobacterium strains.